Excavator Cylinder Protection (Chromeguard)
Excavator Cylinder Protection (Chromeguard)
What is ChromeGuard?
ChromeGuard is an advanced protection system designed to protect the bucket cylinders of mining excavators from rock damage and accidental damage risks associated with ground engagement mining. Built with polyethylene, it can be customised to fit any size of cylinders on any excavator.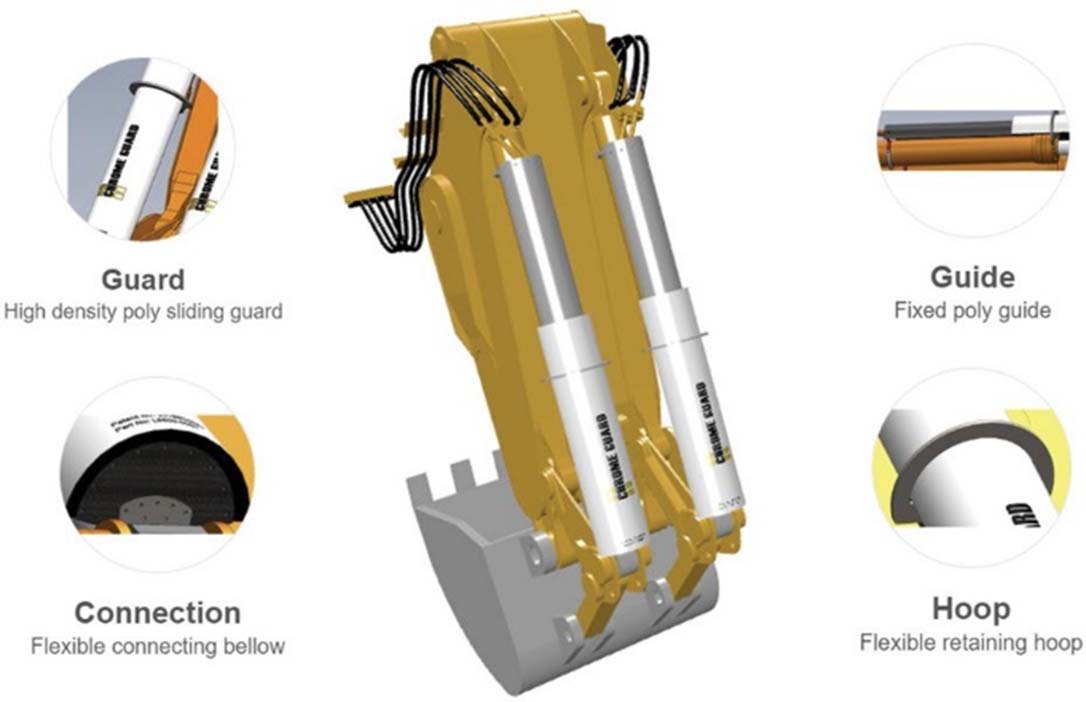 Why ChromeGuard?
Unlike other protection systems made with materials like steel that bend after an impact, ChromeGuard is built with polyethylene that flexes back to shape after an impact. There is no metal between the head of the cylinder and the barrel end where the impact occurs the most. So whatever hits it, ChromeGuard absorbs the impact and springs back into shape.
Apart from providing our clients with an exceptional product that can be adapted to suit any machine, we offer 24x7 service, delivery, and assistance. It's not only the product but also our dedication to serve our clients at all times that makes us one of the trusted partners in the mining sector.
The Damage That Would Be Infliced Without ChromeGuard
---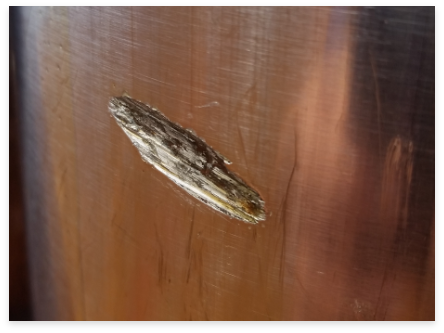 Hard rock mining puts extreme pressure on the dig machines, with a drive to extract as many tones as possible of roughly blasted stone. It is almost impossible for operators to not incur damage. When damage is incurred there is an evergrowing production loss associated with the machine's not producing.
Failure to use protection systems like ChromeGuard results in huge losses in production and significantly increased maintenance costs. On one mine site with 13 primary dig machines, it was calculated that around 1.9 million tones of iron ore production per year were lost due to bucket cylinder damage. On top of this, there was close to $1 million costs in replacement parts and labour associated with this issue.
With the average iron ore price at around US$70/tone and an average of $14/tone to produce, having ChromeGuard bucket cylinder protection systems fitted to the dig fleet of a large mining operation could add over US$100 million to the bottom line.
---
Down time
---
Each time a cylinder is damaged on a large excavator it results in approx. 12 hours of down time while the cylinder is changed out. With dig machines generally the priority in mining operations this 12 hours results in up to 7000 tons of lost production.
Lost revenue
---
Each time a cylinder is damaged on a large mining excavator it can result in up to half a million dollars in lost revenue
Parts and labour
---
Each time a cylinder is damaged on a large mining excavator it can result in up to $50,000 in parts and labour cost.
Contact Us
To get in contact with us, please fill out the form and we will get back to you as soon as possible. Alternatively, you can give SBK Solutions a call on 07 3075 6893, or send an email at sales@sbksolutions.com.au
---
---