SBK Solutions is a trusted provider of the Shermac, Mine Payload Technologies (Loadscan), ChromeGuard Product Portfolio of equipment and technologies.
Our dealership is backed up with the provision of our equipment finance division Stratum Capital, providing flexible finance solutions to get your assets in dirt.
We offer a range of specilised Products, Solutions along with our local support and experience to our trusted network of clients in the Mining, Civil and Construction Industries.
We work with our synergy partners to achieve results through fit-for-purpose assets and solutions, and our distribution process is designed to support our network and clients with turn-key solutions through the partners we work with.
We have developed and continue to grow our relationships with the local truck dealerships and OEMs to ensure we achieve and package a full value suite of products suitable for each and every project and its application.
YOU DEFINE, WE DESIGN
Born out of a need for high quality, engineered-for-purpose vehicles and equipment, Shermac specialise in custom built service and support vehicles for the Mining, Civil and Commercial sectors.
---
---
---
END-TO-END CAPABILITY
Our end-to-end capability is the realisation of the philosophy that helps to optimise the performance and efficiency of the business by eliminating the middle-man and provides a much more predictable cost base with complete control over quality and improved management of project timelines.
From a customer perspective, it means that Shermac has a complete and unbroken line-of-sight from initial concepts through to final delivery and has full accountability for every aspect of the project.
---
"Custom service vehicles built for you."
ACCURACY — IT STARTS AT THE SCAN HEAD
Accurate payload information to Optimising Mine performance
SOLUTIONS
Benefits summary
3D Payload Profiler
Underloading
Carryback
Off-centre loading
Inaccurate payload weight
TECHNOLOGY
The Technology
Data Integration
Integrated Mining System
Loadtrak
Solar Power Trailer
SCANNERS
MPS Mining Payload Scanner (Mobile Scanner, Fixed Scanner, Project Deployment, Data interfacing, Reporting, Efficacious Studies)
LVS Block Mounted Scanner
LVS Portable Scanners
CVS Conveyor Scanners
"Our mining haul truck scanning systems provide accurate and reliable information about material hauled."
WHAT IS CHROMEGUARD?
ChromeGuard is an advanced protection system designed to protect the bucket cylinders of mining excavators from rock damage and accidental damage risks associated with ground engagement mining. Built with polyurethane, it can be customised to fit any size of cylinders on any excavator.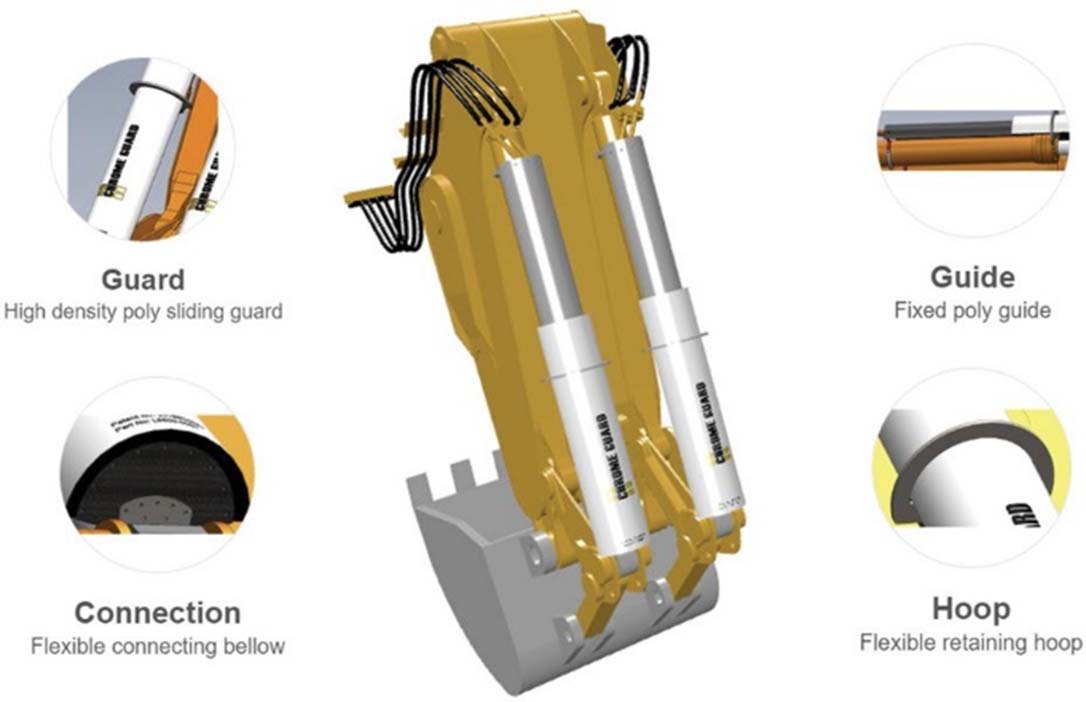 ---
Excavator bucket cylinder protection
Current Designs:

Caterpillar 6020, 6030, 6040, 6060, 6090 Excavators
Hitachi EX1200, EX1900, EX2600, EX3600, EX5500, EX5600, EX8000 Excavators
Liebherr R9100, R9150, R9200, R9250, R9400, R996, R9600, R9800 Excavators
Komatsu PC1250, PC2000, PC3000, PC4000, PC5500, PC7000, PC8000
---
""Get Protected, Minimise Downtime, Maximise Profit."
ASSET AND MINING EQUIPMENT FINANCE
Are you looking to purchase or lease new or second-hand assets, or does your existing fleet need a rebuild?
With access to all levels of finance right up to institutional level finance, it doesn't matter if you're an SME or an ASX listed company, Stratum Capital can help source the finance you need.
Finance we can help with include:
Chattel mortgage
Rental or operating leases
Finance leases
Debt Financing
Commercial hire purchase
Business overdrafts
Rent to Purchase
Sale & Leaseback
Capital Raising
Some of the assets we can assist you in obtaining finance solutions for include: bulldozers, dump trucks, wheel loaders, drilling rigs, diggers, fleets of assets across all major brands and much more!
---
Types of Equipment We Finance & Insure
We can help our clients obtain finance and insurance solutions for a range of different mining equipment and machinery. This includes: bulldozers, dump trucks, shovels, excavators, wheel loaders, service trucks, drilling rigs, water carts, graders, plus much more.
Brands we can assist you to get finance for can include:
---
Don't see the brand you're interested in on this list? Get in touch with our team of experts today and have a chat with us about the product you are interested in finding a solution for.
Contact Us
To get in contact with us, please fill out the form and we will get back to you as soon as possible. Alternatively, you can give SBK Solutions a call on 07 3075 6893, or send an email at sales@sbksolutions.com.au
---
---